According to Korean media ETNEW News on 22th March, China's largest display manufacturer BOE is preparing to provide Samsung Electronics' smartphones with its OLED panels for the first time. In particular, the OLED panel will be a "flexible OLED", one of the main products of Korean display manufacturers.
Due to the rapid development of China's display industry, and Samsung Electronics chose the largest competitor of South Korea's display industry-BOE's OLED panels, BOE's supply of OLED displays is expected to have a significant impact on the Korean display industry.
It is reported that Samsung Electronics plans to use BOE's flexible OLED for some of the Galaxy M series models expected to be released in the second half of this year.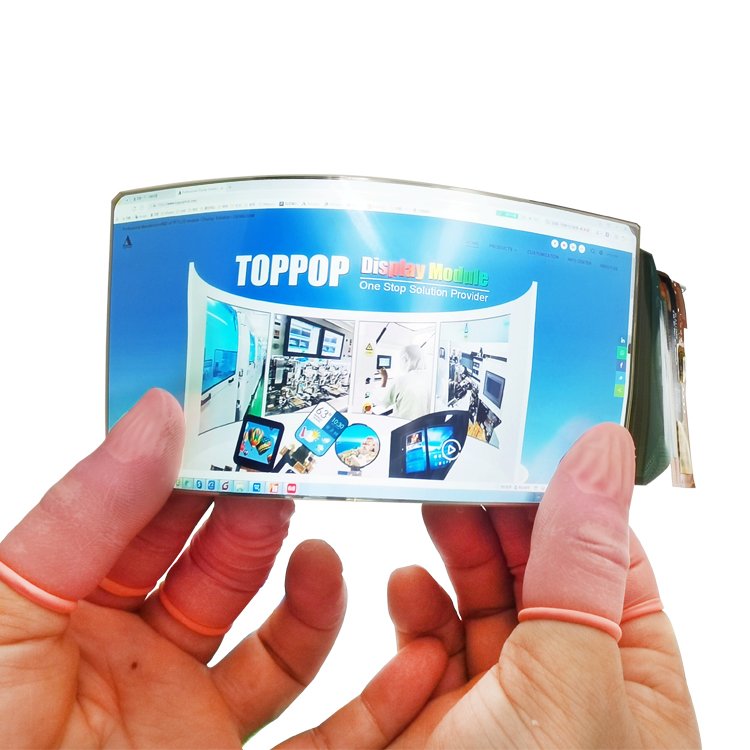 5.99inch 1080*2160 Flexible AMOLED Display Screen With HDMI Driver Board
5.99inch HD is a color active matrix AMOLED display module using low-temperature Poly-Silicon TFT's(Thin-Film Transistors) as active switching devices. This module has a 5.99inch diagonally measured active area with HD resolutions(1080 horizontal by 2160 vertical pixel arrays) Each pixel is divided into RED, GREEN, BLUE dots which are arranged in vertical stripe and this module can display 16.7M colors.
It is almost certain that Samsung Electronics will use BOE's flexible OLED, because the specific standards for the display of the model have been determined, Samsung Electronics also selected related components such as driver ICs and touch ICs, and the production time has also been determined in July.
Flexible OLED is an OLED based on a flexible substrate. Instead of a rigid glass substrate, it uses a plastic material (polyimide) that can bend the display. Flexible OLED is classified as a high-end product. Because of its light weight, thinness, and high degree of design freedom, it can be used in smartphones with curved edges or foldable smartphones, and the screen can be folded and unfolded.
Korean display manufacturers have always been leaders in flexible OLEDs. Samsung Display became the first manufacturer in the industry to develop flexible OLEDs, and in 2013 it achieved commercialization for the first time through Samsung's smartphone "Galaxy Round". LG Display also successfully achieved mass production of flexible OLEDs in 2017, which made the company and Samsung Display become the global leaders in the small and medium-sized OLED market.
BOE supply flexible OLEDs to Samsung Electronics, which is expected to have a huge impact on the Korean display industry. Although BOE's OLED will be limited to a few models of the M series of the economical smartphone series, BOE has now secured Samsung Electronics as its customer by supplying OLED.
At the same time, because Samsung Electronics accepts BOE's products, it shows that BOE's technology, quality, and price are in line with Samsung Electronics' standards. Therefore, there is a great possibility that there will be more cooperation between the two companies in the future. In addition, Samsung Electronics may also expand its cooperation with BOE to ensure its competitive advantage in product prices.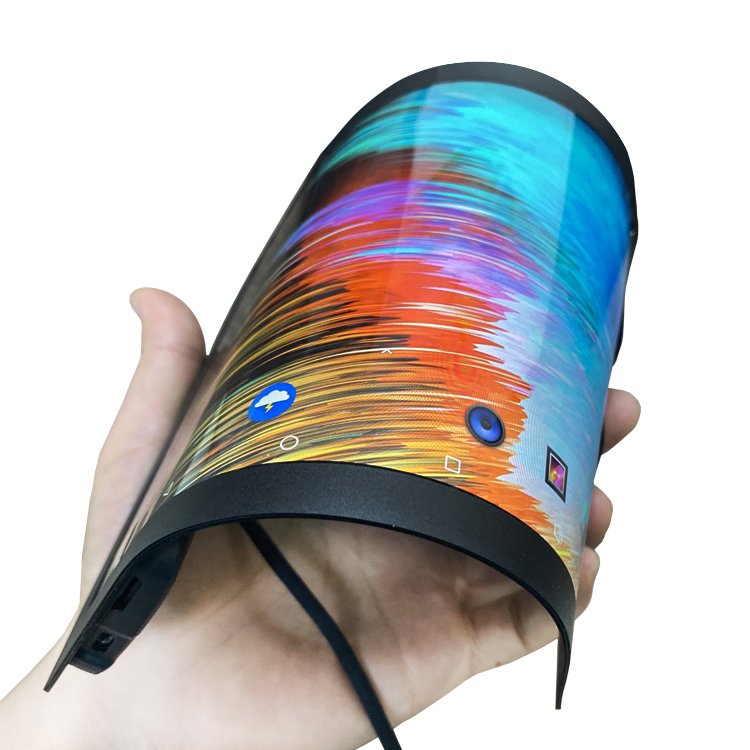 7.8inch Bendable OLED Screen 1440*1920 Flexible AMOLED Display with CTP Capacitive Touch Panel
Model TT780BNN10A is a color active matrix thin film transistor(TFT)liquid crystal display(LCD)that uses amorphous silicon TFT as a switching device.This TFT LCD flexible display has a 7.8 inchdiagonally measured active display area with (1440 horizontal by 1920 vertical pixel )resolution.
All these possibilities are warning signs for the Korean display industry, because Samsung Display has been the only supplier of Samsung Electronics' flexible OLEDs. Samsung Electronics now has to compete with BOE to obtain more orders from Samsung Electronics. Although Samsung Display is ahead of BOE in terms of technology, quality, and mass production capabilities, Samsung Display is worried that its profitability may decline because it will be involved in a price war with BOE, which is the strength of Chinese manufacturers.
Although LG Display does not have any transaction with Samsung Electronics, it will not be directly affected, but once BOE improves its OLED business competitive advantage based on the transaction with Samsung Electronics, it will ensure that other smart phones such as Apple, OPPO, vivo and Xiaomi For the interests of manufacturers, it will have to compete with BOE. In terms of flexible OLED production capacity and shipments, BOE is currently ahead of LG Display.
"It is reported that BOE made an amazing offer to Samsung Electronics in order to obtain an order from Samsung Electronics." An industry insider said, "The two companies are likely to have more transactions in the future." IT Home learned that BOE Tried to supply its flexible OLED panels for Samsung Electronics' Galaxy S series.
Regarding BOE's supply of flexible OLEDs, Samsung Electronics stated that it was unable to confirm relevant information about its future product and component supply.